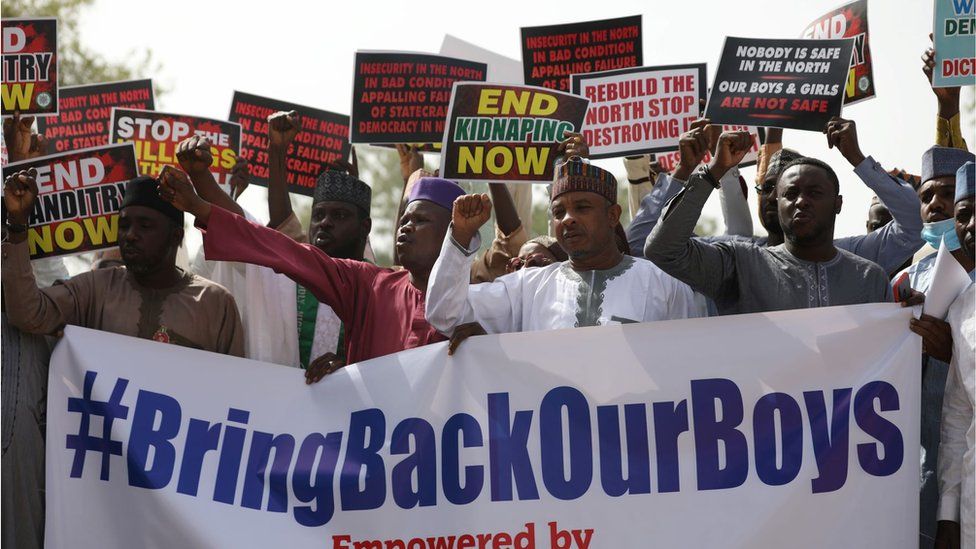 Nigeria is faced with an unprecedented wave of different but overlapping security crises - from kidnapping to extremist insurgencies - almost every corner of the country has been hit by violence and crime.
Audu Bulama Bukarti, a senior analyst on Sahel security at the Tony Blair Institute, says the scale of the insecurity threatens the very fabric of Nigerian society: "With every attack, human lives are lost or permanently damaged and faith in democracy and the country is diminishing."
When President Muhammadu Buhari was elected in 2015, he promised to protect citizens from terrorists and criminals. But there are less than two years left of his final term in office and the country is more unstable than it's been in decades.
Some have linked the recent surge of insecurity to the staggering poverty across the country. Youth unemployment currently stands at 32.5% and the country is in the middle of one of the worst economic downturns in 27 years.
Here are Nigeria's five biggest security threats:
Jihadism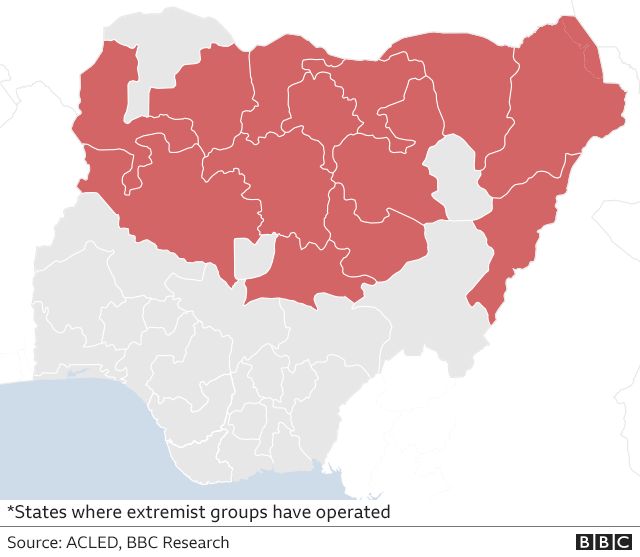 Despite claiming during his first year in office that Islamist militant group Boko Haram had been "technically" defeated, President Buhari now admits that his government is failing to stop the insurgency, which began in the north-east.
Indeed, Boko Haram is expanding into new areas and taking advantage of Nigeria's poverty and other security challenges to fuel its extremist ideologies. According to the UN, by the end of 2020, conflict with the group had led to the deaths of almost 350,000 people and forced millions from their homes.
Boko Haram launches deadly raids, in some cases hoisting its flag and imposing extremist rule on local people. It levies taxes on farms and the sale of agricultural products. The once booming international fish market in the Chad Basin is now completely controlled by the group.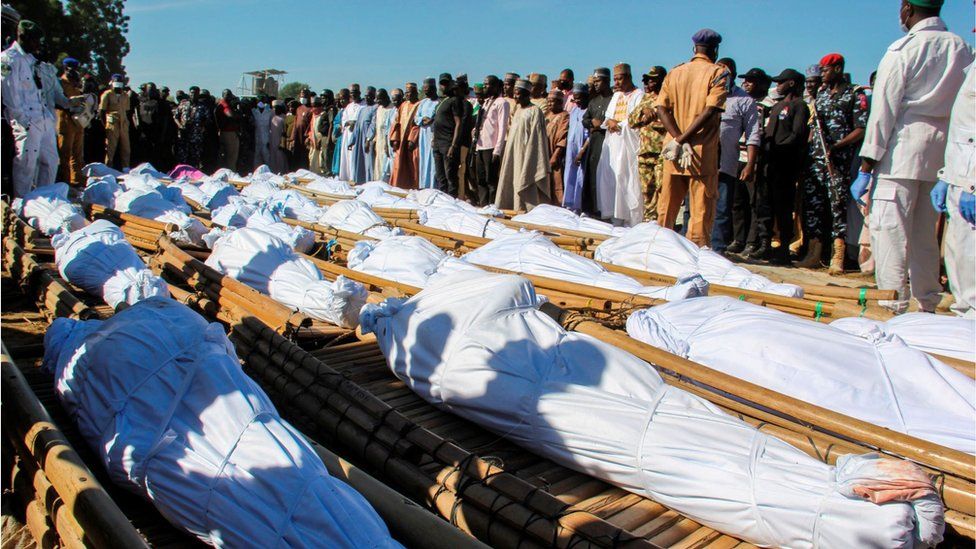 The challenge is made harder by Nigeria's ungoverned spaces - areas that are remote and largely ignored, where groups can torment rural communities without fear of reprisal.
In recent years, a splinter faction allied to the Islamic State group, called the Islamic State's West Africa Province, has surpassed Boko Haram in size and capacity. It now ranks among IS's most active affiliates in the region.
Both groups have so far resisted the government's military operations.